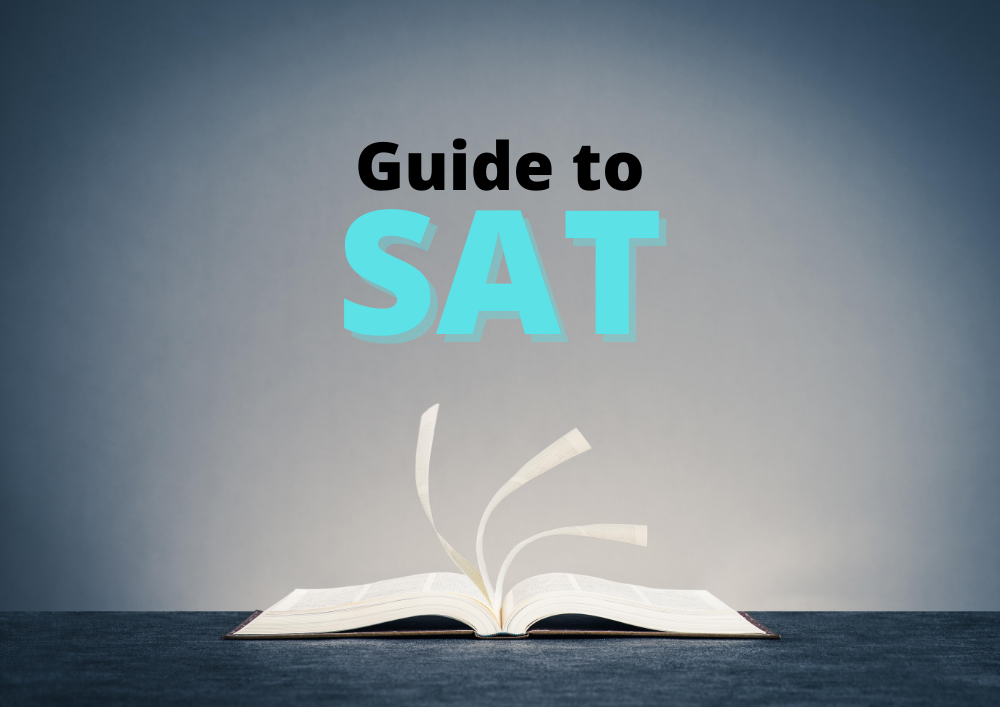 SAT is itching towards its hundredth birthday. This indeed calls for a celebration! As, for almost a century, it has been a perfect launching pad for numerous aspirants to reach the stars. Therefore, SAT is the ultimate gateway to the apex colleges.
If you aim to ace SAT exam, take a gander at our quick guide.
What is SAT?
SAT is a common entrance exam in the US. Its score is the key component of your college application. As most colleges and universities review your SAT score alongside your high school GPA to make the admission decisions. The College Board is the creator and administrator of this multiple-choice & pencil-and-paper test.
SAT puts the high school students on a scale to check how college ready they are?
What subjects are on the SAT?
The three hours SAT paper has two sections:
Math
Evidence-based reading and writing
Essay writing (optional)
In conclusion, It requires relearning of what you learned till high school.
When to take the SAT?
The SAT exam takes place nationwide every year in August, October, November, December, March, May and June. You may take the exam either in the spring of your junior year or fall of your senior year. However, It's advisable to have some time in hand to re-take the test. For instance, if you need a raise in your score before applying to the college.
Click to view the upcoming SAT test dates
What is SAT score?
"What you get indicates what you did."
Your SAT score is the sum total of your section scores. The average SAT score is between 1060- 1480. However, 1600 is the highest possible score on SAT.
SAT might have undergone a metamorphosis but the basic ingredients of success remain the same.
Some of the most important spices for recipe of success are underwritten.
Consistency and constancy
It's quite easy to feel bouncy and chirpy on a day and accomplish something extraordinary but it's extremely demanding and exacting to keep repeating your best. No prize for guessing that only a few manage to remain persistent and constant in their journey.
A test of SAT's repute is bound to throw many surprises and setbacks. Besides academic rigors, it also tests someone's ability to stay sane in chaos. Therefore, One has to have unshakable belief in one's ability.  Sometimes grit can make a huge difference where academic acumen is neck and neck. It's not meant for those who get easily swayed by challenging and competitive setups. In fact, It's meant for those who know it's not over till it's over.
We all know that SAT grills one's reading and quantitative aptitude. So it's imperative that your reading and Practice material should be compatible to the difficulty level of the exams.
Reading gossip materials won't strengthen one's comprehension abilities.  One needs to go beyond one's propensity and should read linguistically rewarding articles, books, blogs and essays. Similarly, one should keep increasing his quantitative aptitude by answering as many questions as he can.
Ultimately, it boils down to quality of preparation, desire to succeed, the will to undergo pain to get better and most importantly, courage to withstand any temporary setbacks.
Join Learning roof- to get a higher SAT score with the best faculty guidance and test preparation.