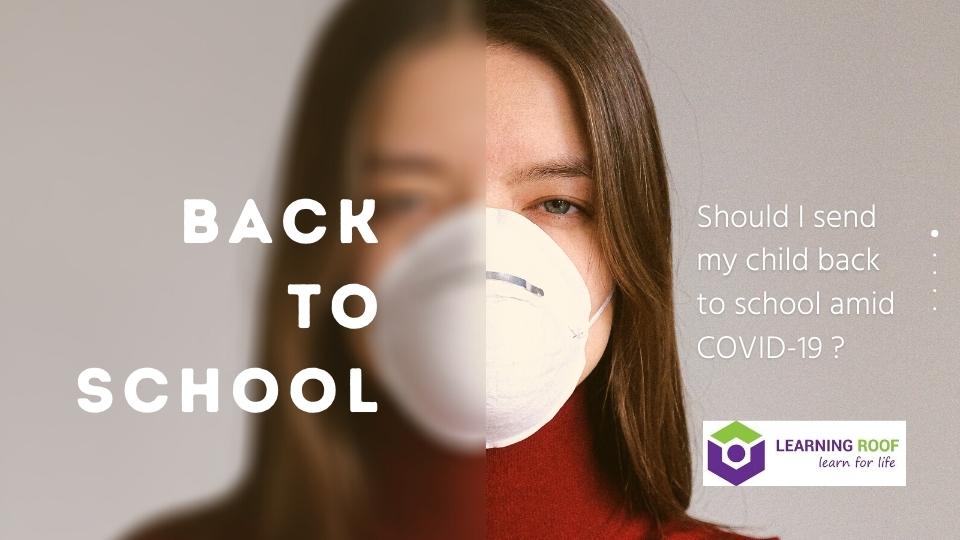 "Back to school" amid COVID-19 in the United States
The United States has been particularly hard hit by the perilous COVID-19. The impact of the pandemic spared no one. Is there anyone who can vouch , whom it did not intimidate? I guess no one. No doubt, financial insecurity was one of the most vulnerable spots. But it is the emotional front of each individual, that the pandemic has shaken to the core. The latest agenda that has raised the concern and  the most hyped topic currently is- Back to school.
US debates and complicates "back to school"
COVID-19 cases barely began declining that the federal government has insisted the school authorities on reopening the schools with necessary health measures and precautions. Consequently, prompting an intensified debate over school reopening in the United States. Different opinions from various sources have added to the disarray and confusion. Hence, the parents are in a fix.
As a result, the parents are now bewildered and baffled with the question, whether to send their kids back to school or adhere to the regime of remote learning? The parents are understandably fretful about the safety of their child at school during the wake of COVID-19.
In the event that you are a parent and a similar inquiry springs up in your psyche pretty much each hour of a day, "should I send my child back to school in the midst of COVID-19?" Rest assured! You are totally fine. It's the new normal.
There are benefits just as risks, attached to both in-person and virtual classes. Try Considering the full spectrum of all aspects. It may help you make your mind. Checkout the complete guidelines recommended by CDC, WHO and UNICEF. It will help you having a broader and clearer vision of the situation.
Guiding Principles to Keep in Mind while you send your child back to school
The more persons a student or staff member interacts with and more prolonged that interaction, the higher the risk of COVID-19 spread. Furthermore, the risk of COVID-19 spread increases in school settings as follows:
• Lowest Risk
Students and teachers engage in virtual-only classes, activities, and events.
• More Risk
In Small, in-person classes, activities, and events. Groups of students remain together and with the same teacher throughout/across school days and groups do not mix. Students remain at least 6 feet apart and do not share objects (e.g., hybrid virtual and in-person class structures, or staggered/rotated scheduling to accommodate smaller class sizes).
• Highest Risk
Full sized in-person classes, activities, and events. Students are not spaced apart, share classroom materials or supplies, and mix between classes and activities.
Billionaire philanthropist, Bill Gates statement on "back to school"
Billionaire philanthropist, Bill Gates revealed to CNBC the significance of young students going back to school. He insists on parents sending the kids back to school for in-person learning, notwithstanding the progressing corona virus pandemic.
"I'm a big believer that for young children, the benefits in almost every location — particularly if you can protect the teachers well — the benefits outweigh the costs," Gates said.
The Microsoft co-founder said the back-to-school decision is more complicated for older students.
It's essential to educate your child, but to make them learned- is most important.
As parent, you can be the best decision maker in the life of your child. Regardless of whether you chose to send them to school or opt for virtual classes, don't doubt your decision. Above all, help your kids make the most of their spare time. Let them capitalize on the opportunity by learning new skills.  For instance, enroll them for training courses, like coding, communication skills, additional language, music or anything else that your children will cherish to have learned for the rest of their life.
In fact, it's a smart thought to keep your kids enrolled to a tutoring service. We, at Learning Roof help kids discover their true potential. We customize unique session plans for each student, keeping in mind their learning capacity and pace. With learning Roof, a child learns for life.
For best coding classes, contact Leapcoderz