COVID-19: Pandemic unlocks the education system in the United States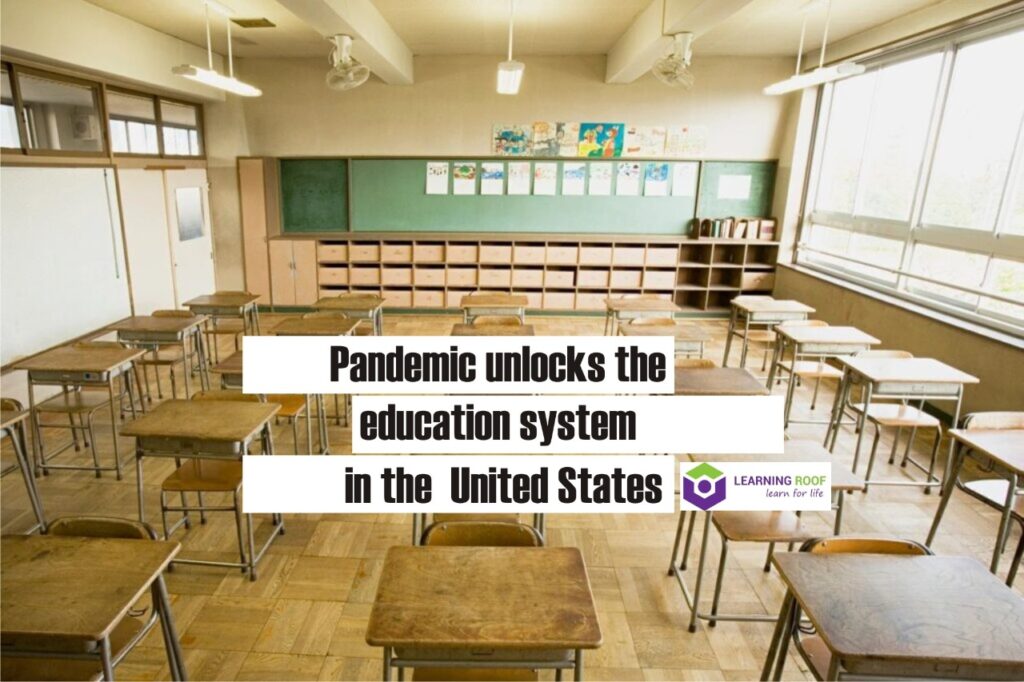 The spike in the corona virus cases in the United States has left the states with no option but to adopt shelter-in-place to fight the pandemic. The lives of most Americans have been disrupted drastically. The most dramatic shift has undoubtedly been- the move of education system to virtual setting.
This pandemic has hit the education system without a knock. In this new world of social distancing or let us say physical distancing, teachers could no longer practice their traditional model of teaching face- to –face. Both higher education and K-12 had to quickly adapt to the online model with fewer resources and training. The schools faced the biggest challenge in imparting knowledge as the education system has become completely virtual.
 It does have an impact on students' academics as well as on their mental and emotional well-being.  Do we as educators understand the gravity of this situation?
Learning roof at the time of this global emergency has set two priorities. The first, being health and safety and the second; not compromising on the academic progress of our students. We as an academic institution are doing all possible researches and experiments on the insights about this unprecedented problem and its repercussions. We figure out solutions and magic formulas each day, for each session to address these issues with great deal of ingenuity and creativity.
The facilitators at learning roof try their best endeavors to act like a powerful buffer against the adverse effects of the trauma. Our personalized learning program offers social and emotional support to our students in technology-rich environment .We function with a core aim to elevate the importance of one-on-one interaction between our teachers and students. We make sure that our students prosper in a safe and supportive environment for learning.
The aftereffects of this shock will be felt for years to come. But isn't it a silver lining to know that this unheard crisis provides us an opportunity for unconventional measures? The global acceptance and application of technology by the educators certainly holds a promising future.
 Against all odds, the experience of teachers conducting online classes reflects the power of adaptability and resilience.
 "There are no back benchers now, I am able to focus on each student equally" chuckles one of the teachers of Harvard University and added emphatically, "Technology is gladly helping the not so extrovert students in signaling their need for help. It's helping them to connect with the teachers. Hence the bond between them is growing." The virtual connect seems to be bridging the hitherto gaps. Technology has also alleviated the perils of 'keeping up' as it allows students to learn at their pace and comfort.