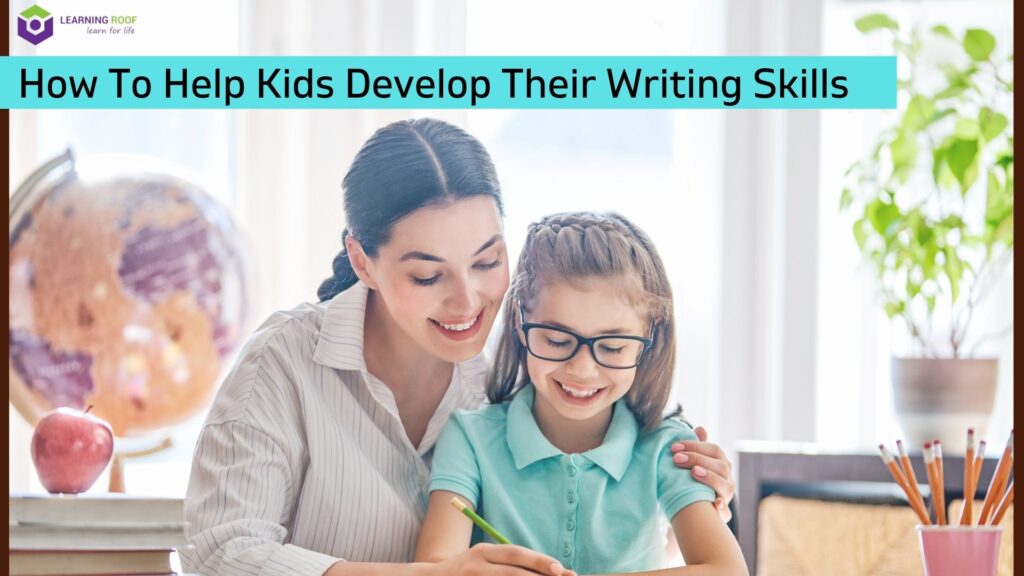 How To Help Kids Develop Their Writing Skills
It's obvious for kids to bubble over with creative ideas, plans, and jokes. Unfortunately, capturing those ideas beautifully on paper does not often come as easily. So this summer help kids develop their writing skills. 
Writing is an activity in which a child brings together vocabulary, grammar and mental processing. Therefore kids need ample practice and extensive exposure to language. Eventually the kids develop strong writing skills. But young learners don't sit patiently and write the perfect draft. So they need to learn the art of revision too.
How important writing skills are?
Writing is an art through which a child shows what he or she knows and what has been learned.
Writing is inevitably linked to critical thinking. Also, it does have implications for performance across all areas of the school curriculum.
Students who are good writers have proven to do well on exams, complete home assignments and eventually write better essays and reports.
Help Your Reluctant Writer at Home
Does your child struggle with writing? Practicing at home does work wonders! but don't make it seem like another school chore. Instead try sneak writing into play – and vice versa.
As Joseph Pearce says in The Magical Child, "The child can never learn to play without the parent playing with the child. Play-is a huge creative potential built within the child, which never develops unless it is stimulated by the adult model, the parent."
Don't forget, as a home writing coach you must have fun. Most importantly your child's imagination should be your priority and not spellings. In fact, according to a research, it's way more important to encourage the communication of ideas than to hamper a child's style for the sake of correct spelling.
The root of the word "communication" is "to commune". You can help by:
Saying, "Let's play a game." In fact you must avoid saying "writing game" if your child is a reluctant writer.

Choosing topics your child loves, like monster movies, brontosauruses, soccer or shoes.

conversing through ideas, asking questions, and being a careful listener to their answers.

Using drawings, notes, and story and mind maps together, if your child tends to forge ideas.

Taking dictation or having your child use a computer.

Appreciating generously by 

Posting their write up on the wall or refrigerator, or sharing it on social media with family members and friends. After all writing is meant to be shared, isn't it!

At last but not the least, quitting if it isn't fun for your child or for you.
NEED HELP?
In case, your child needs extra help improving his or her writing skills, Learning Roof can help. Our English tutoring program helps develop kids' writing and comprehension skills, from word recognition to paragraph writing. Contact us today!
Learning Roof
666 Plainsboro Rd. 100-1H Plainsboro, NJ 08536
Improve Writing Skills Dramatically by Doing These 15 Things