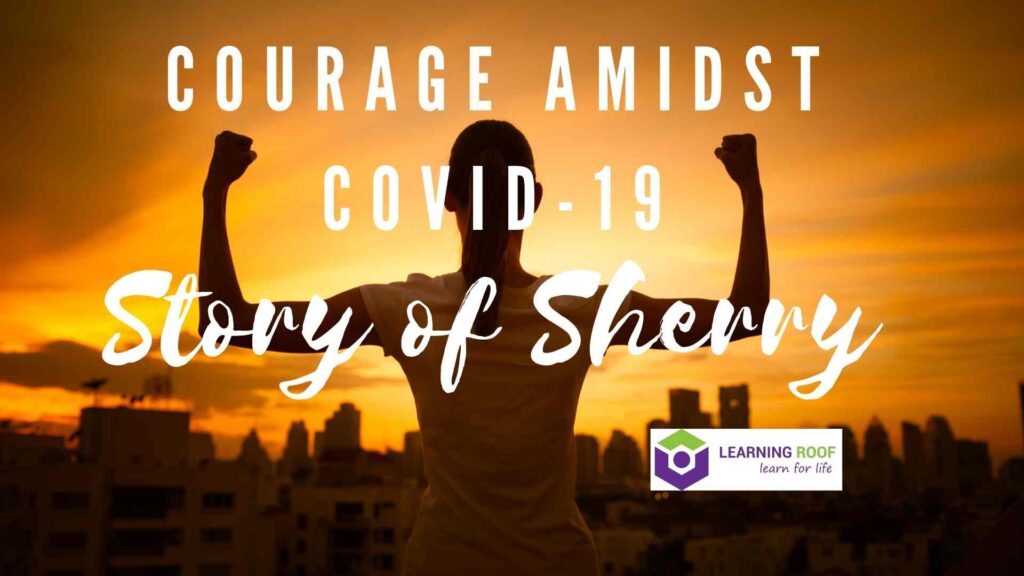 Learning Roof introduces Sherry, who serves with a smile that literally says, "You First Always."
We have a staff and a family member named Sherry. She is an embodiment of care and warmth. Her infectious smile has the potential to make you believe in the insane goodness of humanity. Sherry has a cute baby girl named Zany. Her smile can beat her mother's famous smile hand down.
Unexpectedly, Zany was the first to contact COVID – 19. She might have got it from one of her playmates. That cute bundle of joy was in ICU for more than a week. Although, Sherry was distraught, yet extremely valiant in the face of this unprecedented crisis.
But what is even more remarkable is that sherry helped two students with their algebra problems in spite of having every reason to feel miserable and despondent. She kept on doing her bit to help students while she was making to and fro journey between hospital and home. 
In fact, she counseled and supported some others who were traumatized with COVID-19. 
It is immaterial and irrelevant that how many questions did she answer, how much hours did she log in or what was the result of her endeavors.  
What matters is the desire and willingness to help students even in the most troubled times. 
Learning Roof has many Sherrys
How good we are as educators can surely be debated and deliberated. But we are quite confident that Learning Roof team goes extra mile to make things easier for our life lines, our students. 
Learning Roof has many Sherrys who believe that they have many Zanys who are to be nurtured and taken care of. 
Yes! Learning Roof surely charges fee, but our professionalism is beyond the parochial and conventional definitions. 
We always ask ourselves if we did our best or could we have done better. 
We are in the career of shaping career. Certainly, we never take it casually.  Someone can surely be better than us.  But we will never stop trying to be better than yesterday and we instill the same belief in your children.
Never stop trying!
Learning Roof Team.
For best coding classes, join Leapcoderz
SAT Tutoring in Princeton  Math Tutoring in Princeton  Math Tutor in Princeton