How To Encourage Students To Turn Their Cameras On?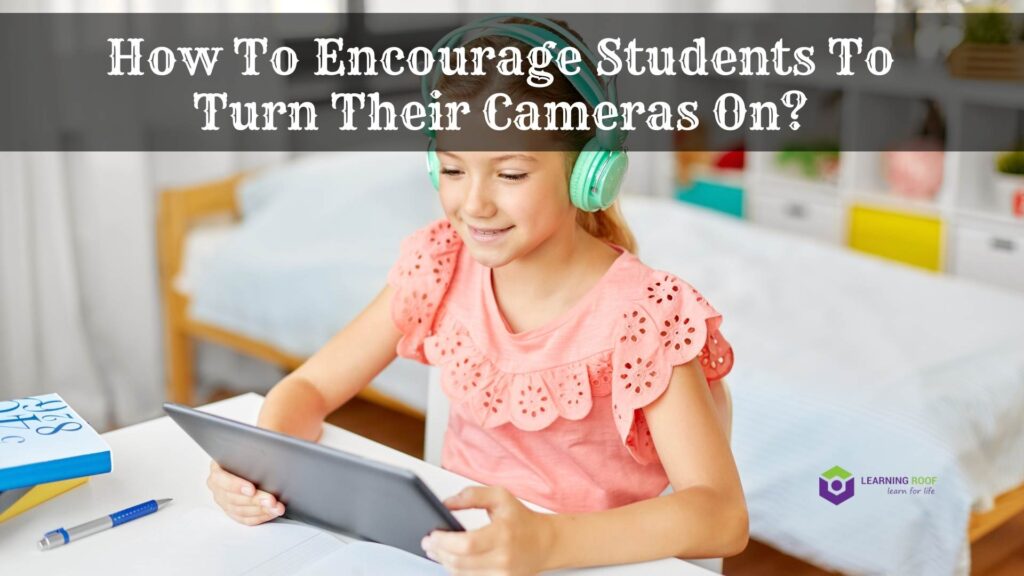 How To Encourage Students To Turn Their Cameras On?
Isn't it highly significant to being able to see your students even at the times of distance learning. But what about students who are camera shy or for some reasons don't put there cameras on during the virtual classes? How To Encourage Students To Turn Their Cameras On? Of course you can't compel them to do so? But there are certainly some techniques, so read further to find out which solution is the right fit for your classes.
Strategies To Encourage Students To Turn Their Cameras On
With experiments and persistence, you will definitely find solutions and strategies that work wonders.
Build Trust
Educators must build trust not only between them and students, but also among students. When the students trust both their teachers and peers they are surrounded by, they feel safe and secured. If they get a safe environment where they feel cared for, the students may be comfortable having their cameras on during the virtual classes.
Ice-Breaker
Try team-building activities that may encourage camera use. For instance, teachers may ask students to "find the nearest yellow object in your home that you can quickly and safely bring back to the camera." The fun filled environment and the willingness to participate will definitely encourage students to put their cameras on.
Take Feedback
Conduct individual surveys and seek feedback. The educators must talk or chat with students individually to find out the reasons and barriers that deters them to use the camera. Make them comfortable and be a good listener. Once you get to identify the barriers, you can work together with students to diminish or eliminate those hindrances.
Share-To Encourage Students To Turn Their Cameras On
Let your students have a look at your imperfect office set up. Give them a tour. A friend of mine, who is teacher, leaves her dog toys all over the floor.
She has fitness equipment, books, unkempt dog beds, and teacher's guides stacked about.
She lets her students see her reality without spiffing it up. The students witness that perfect doesn't exist, that even their teacher has interruptions-kids crying and dogs barking in the background. They relate to their teachers and they're more likely to join in.
It's life with all its messy bits. And that is perfectly alright. make sure, you don't mention the main purpose of your tour. Never say, in words, "See, my home is crazy too."
Just be an example.
Learning Roof
We stop at nothing, for your child's better grades and SAT score.
At Learning Roof, our team focuses on building academically strong young minds, enabling them to build their competencies by using innovative and creative learning solutions. Our motto is to transform young learners into a future-ready generation.
There is no "one size fits all" with regards to our services. Regardless of whether you decide to study one-on-one with a mentor, coordinated to your requirements or work through our versatile learning program, all that we do is intended for customizing your learning and meeting your novel needs.
Our expert tutors work with you to make a plan, define goals, and surpass them.
Joining Learning roof is an incredible route for you to see our facilitators in action, We guarantee, you will be in awe seeing the passion and energy we put in for each student and SAT aspirant. We have helped our students score better grades in school and ace the SAT utilizing the best test techniques.
Learning Roof students have accomplished better grades and SAT score upgrades, gotten entrance into the top colleges, and won college scholarships. We are therefore one of the best tutoring centers in Plainsboro, New Jersey.
Learning Roof
666 Plainsboro Rd. 100-1H Plainsboro, NJ 08536(609) 269-5515 , (604) 888 9420
registrations@thelearningroof.com
Benefits Of STEM Education. Why is it a must-have skill?
Why is math so difficult for me?
Top 10 Colleges in the United States