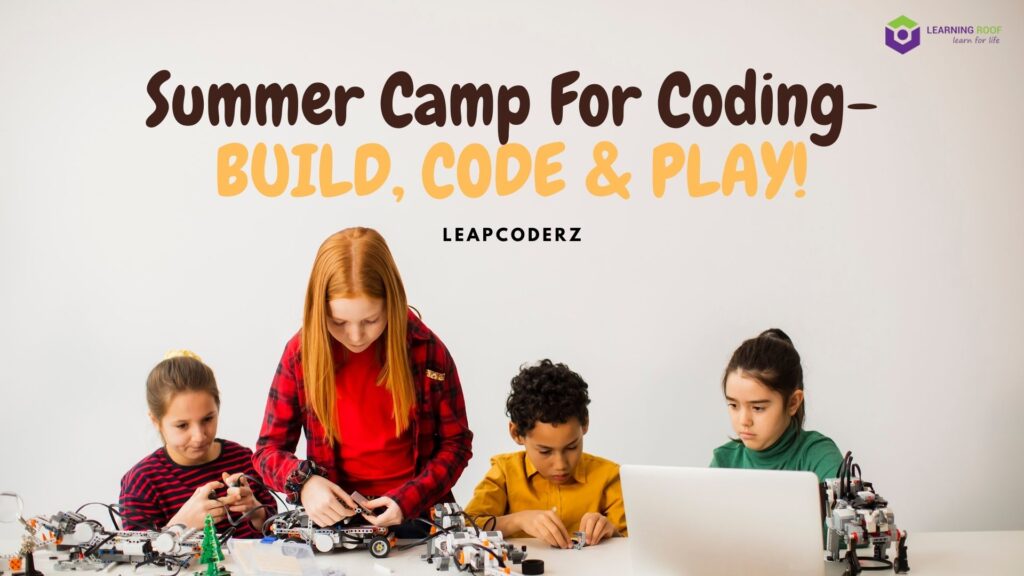 Summer Camp For Coding- Build, Code & Play!
Regardless of whether you're a beginner or have been coding for quite a long time, there's always a room for learning, right? So give a trial or take a deep dive into our summer camp for coding. The camp offers plethora of courses to get you the prowess in coding and robotics.
Our summer camp for coding combines fun activities with courses in Java, C++, Python, and other languages. Moreover it would give kids and teens the opportunity to create games, apps, robots, and more. Also such programs provide students hands-on experience with AI, modding, cybersecurity, and other relevant, in-demand topics.
Empower yourself by becoming a creator and controller of digital information
Honestly, you don't need to be a computer scientist to be a pragmatic problem solver. You can solve critical problems through coding. So joining our summer camp is certainly a smart thought. You will get to explore key languages, like Python and Java.
Why join Leapcoderz summer camp for Coding-BUILD, CODE & PLAY?
Solve the most critical problems through computational thinking skills.
Learn to apply basic programming concepts, computational thinking and data analysis techniques to solve real-world data science problems.
Learn app development and get started with creating your very first iOS app.
Small group classes ensure detailed focus and personal attention to every child.
Revived Curriculum based on creativity and pace of the students.
Our instructors come from various industry experiences. They are young talents with bend of continuous innovation and liaisons from comp education promoters in USA.
Cooperative learning and teamwork.
Everything Coding!
On the whole, the rapid rate change in the field of computer science indicates that the skills you need to be successful are continually evolving. So take a deep dive into the new world of technology and skills which are indeed high in demand if you really want to stay ahead of the curve.
The world today witnesses computer science being deeply embedded into our lives. Thus the future industry will have a high demand for coding and computational skills. The summer program will not only be a fun workshop, but also you will get to learn coding languages, robotics and game designing. The concepts learned during the course of training will undoubtedly be applied to careers across all industries in the future.
It's a FREE DEMO for ALL!
How To Help Kids Develop Their Writing Skills
At what age should a child learn coding? How young is too young to code?